100 Norfolk Churches of Village and Countryside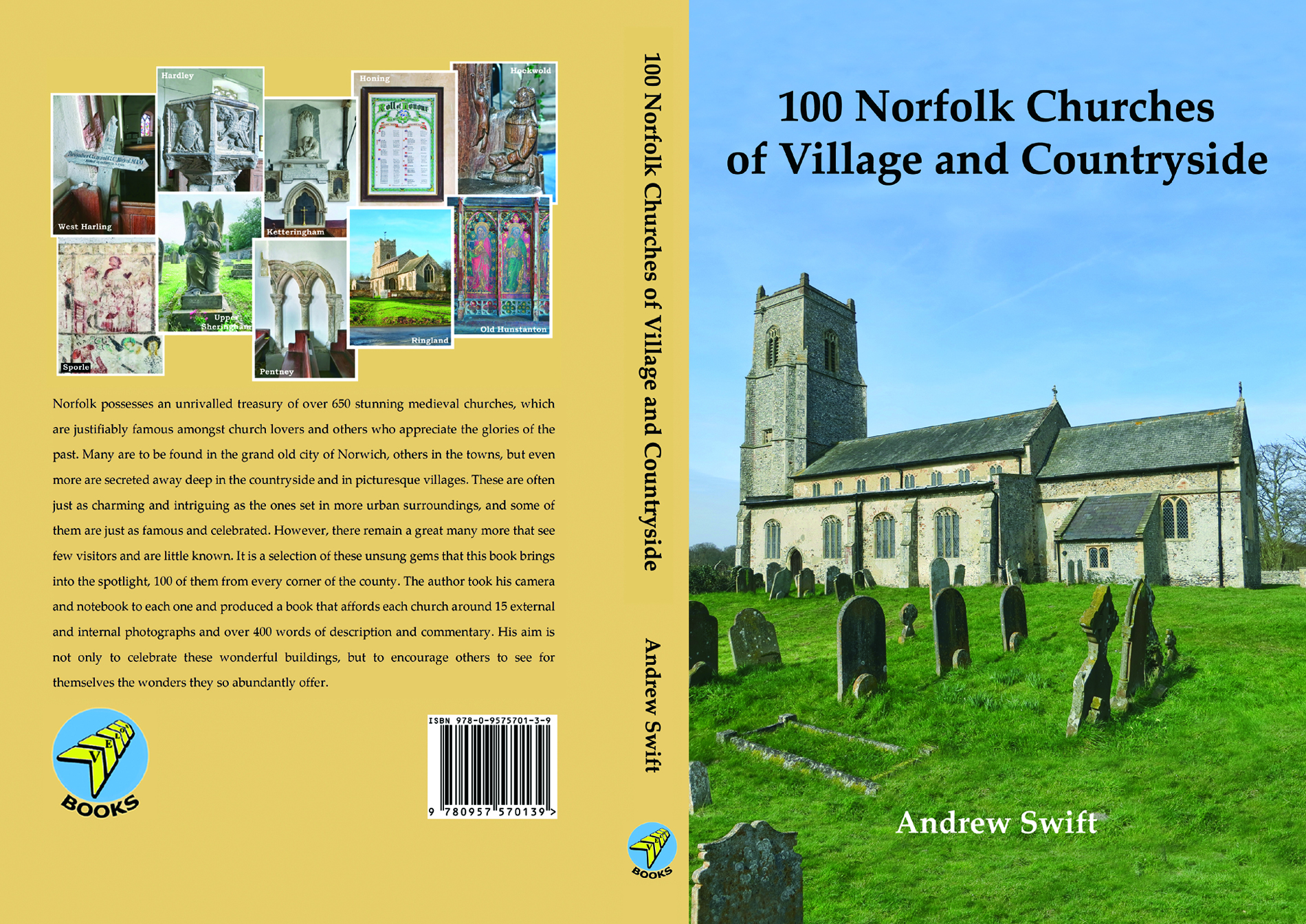 Norfolk possesses an unrivalled treasury of over 650 stunning medieval churches, which are justifiably famous amongst church lovers and others who appreciate the glories of the past. Many are to be found in the grand old city of Norwich, others in the towns, but even more are secreted away deep in the countryside and in picturesque villages. These are often just as charming and intriguing as the ones set in more urban surroundings, and some of them are just as famous and celebrated. However, there remain a great many more that see few visitors and are little known. It is a selection of these unsung gems that this book brings into the spotlight, 100 of them from every corner of the county. The author took his camera and notebook to each one and produced a book that affords each church around 15 full colour external and internal photographs and over 400 words of description and commentary. His aim is not only to celebrate these wonderful buildings, but to encourage others to see for themselves the wonders they so abundantly offer. Foreword by The Bishop of Norwich.
Velox Books 2015, reprinted 2022. ISBN 9780957570139. Hardback, 215pp. Size: A4. Cost £20.00, available direct from the author, delivery free. Or from Amazon (and sometimes Ebay); also stocked by Jarrolds and Waterstones in Norwich. Available too from The Holt Bookshop in Holt.